The Fillmore | New Orleans, Louisiana
Hardy's music just hits you differently. All the real fans know his music is 10 out of 10 and if the music is so good then the concerts are an 11 out of 10. Hardy will be performing live on stage at The Fillmore, New Orleans, LA on Friday, April 21st, 2023 for his 'The Mockingbird and The Crow' tour. The tickets are available now, so what are you waiting for? Buy them now and be ready to enjoy the Country Boy's antics live on stage with all the rest of the rabid fans.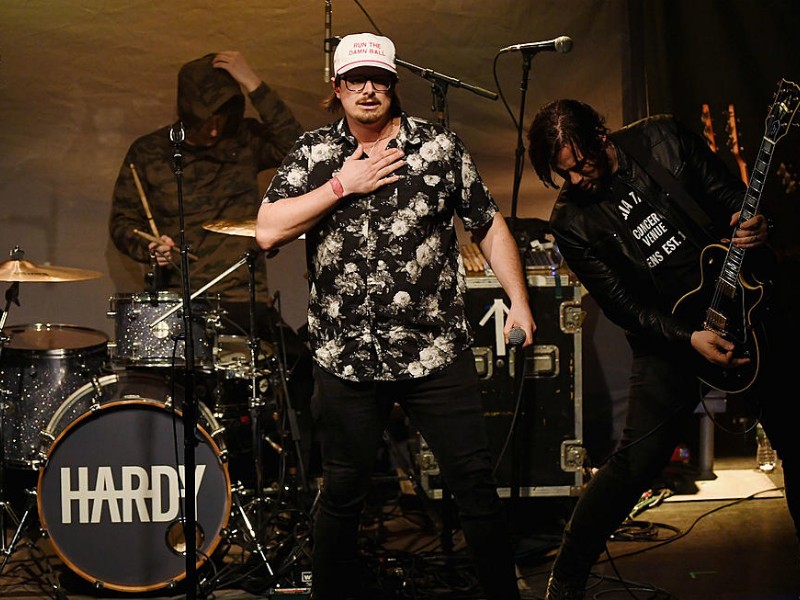 Country music has always told a story, but never has there been a better storyteller than Hardy. Born in Philadelphia, Mississippi on September 13, 1990, the rock star had music flowing through his veins. He used to listen to all kinds of music with his dad, which helped shape his style. His entrance in the genre's scene was as a songwriter, and he even holds a degree in the art form from Middle Tennessee State University. In 2018, the transition from songwriter to singer as presented himself as an artist with his first album Hixtape, Vol. 1, released on September 13, 2019, on the Big Loud label.
Since then, he has been nominated for several awards and recently picked up Best Songwriter at the ACM awards. Hardy is known for his unique lyrics that resonate with fans in a phenomenal way. Hardy wears his lyrics like a badge of honor and this is why they are so relatable – he is the real deal, but you're a real fan, so you already knew that, right?. When you listen to him, he takes you on a roller coaster ride of emotions.
The show is going to be a banger because Hardy always goes hard! Get your tickets now.